£1.99 approx CA$3.47
View on store
Please note...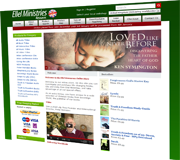 Products are sold through our dedicated shop website which will open in a new window when you add this product to your basket.
Truth & Freedom 25 of 55: Evangelism & Healing - Audio CD
How do we share the Good News ? Teaching on this CD will encourage and challenge you to be a witness for Jesus. Clive reminds us that the Gospel is the power of God for salvation and encourages us to pray for divine appointments to share the good news. Evangelism is not about having a big mouth but about having a big heart. The love and compassion of Jesus in our hearts will compel us to want the best for others. This will lead us into wanting to pray for the healing needs in the lives of others and to share the good news of the gospel with them.