£1.99 approx CA$3.46
View on store
Please note...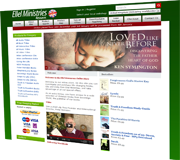 Products are sold through our dedicated shop website which will open in a new window when you add this product to your basket.
Truth & Freedom 09 of 55: Singleness - Audio CD
Sheila teaches with passion on meeting the challenge of being a single Christian and coping with attitudes within the world and the Church. She teaches about issues of sexuality and difficulties single people experience. Some are depressed or angry with God about not being married. Others may need healing from the pain of broken relationships with the opposite sex. Sheila presents many positive ideas for how singles can come out of loneliness, nurture their faith and enjoy relationships with others.