£1.99 approx CA$3.46
View on store
Please note...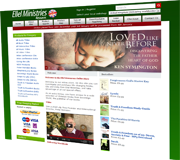 Products are sold through our dedicated shop website which will open in a new window when you add this product to your basket.
Truth & Freedom 08 of 55: Claiming The Ground - Audio CD
We need the presence of God where we live. Biblically based teaching on this CD will help you to understand how objects, land and buildings can be cursed and become defiled through sin. Ken explains the concept of holy ground and how the anointing in the Old Testament broke curses. We all need the presence of God in the places where we live, work and worship. If the enemy is interfering with our experiencing this presence, he needs to be driven out. Ken concludes this important teaching by giving helpful principles for setting places free.