£6.99 approx CA$12.15
View on store
Please note...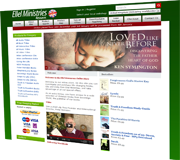 Products are sold through our dedicated shop website which will open in a new window when you add this product to your basket.
The Parables Of Harris
Lessons of life that Peter shares from his experience of owning one very special labrador. "From the day Harris came home our lives were changed for ever! From the moment he put his first huge paw over our thresh-hold, and took control of the home, we knew we were in for an adventure it has proved to be!" The true story of Harris, a black labrador with character, and how his adventures and humorous exploits have become modern-day parables providing important insights into life.