£8.00 approx CA$13.94
View on store
Please note...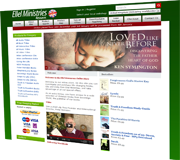 Products are sold through our dedicated shop website which will open in a new window when you add this product to your basket.
The Lethal Sin Of Pride [Video DVD]
Speaker: Paul Watson
Recorded live at the God of the Breakthrough Conference in Blackpool, England. Please note this product is in PAL format and therefore not suitable for the countries using only the NTSC format.