£2.55 approx CA$4.44
View on store
Please note...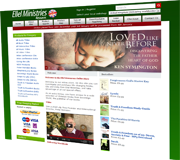 Products are sold through our dedicated shop website which will open in a new window when you add this product to your basket.
Steps To Life 45 of 52: Retirement - MP3 Download
Speaker: Peter Horrobin
26 mins
By retirement we generally mean a new season of life. A season in which we are not involved in a full-time money earning job, but have left the field of normal work for a more relaxed time of life without such strenuous commitments. What an opportunity! An opportunity to be wholly available for the Lord not only as a Godly influence in the family, but to venture into new horizons for the Kingdom of God - a time of fulfillment in our earthly pilgrimage and a time of preparation for our eternal destiny.