£2.55 approx CA$4.43
View on store
Please note...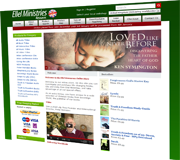 Products are sold through our dedicated shop website which will open in a new window when you add this product to your basket.
Steps To Life 29 of 52: Our Covenant Keeping God - 2 - MP3 Download
Speaker: Peter Horrobin

In the second part of this teaching, Peter explores Psalm 23 and explains the life of David and his relationship with God. The wonderful faithfulness of God is looked at and how, whether David was faithful or unfaithful, God was always faithful and full of mercy. These wonderful truths are also applied to our lives so that we can get to know more deeply the covenant nature of God.