£2.55 approx CA$4.44
View on store
Please note...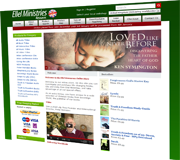 Products are sold through our dedicated shop website which will open in a new window when you add this product to your basket.
Steps To Life 24 of 52: Healing from Trauma - MP3 Download
Speaker: Peter Horrobin

Trauma is something which affects most people at some time in their lives and it can have lasting and damaging consequences in a person's life. In this teaching, Peter shares about how trauma affects the whole person, spirit, soul and body and how it is important, therefore, to pray for healing in all these areas. Peter also shares many stories of how God has healed those who have been suffering long-term consequences of traumatic situations.