£2.55 approx CA$4.43
View on store
Please note...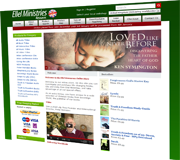 Products are sold through our dedicated shop website which will open in a new window when you add this product to your basket.
Steps To Life 23 of 52: Life's Decisions - MP3 Download
Speaker: Peter Horrobin

In this teaching Peter shares openly about lessons that he has learnt from the example of his parents, in how the small decisions in life can have a huge impact on our lives and the lives of others. Peter shares how the Christian walk is not just about making the occasional big decisions but it is about a daily walk with Jesus to make right choices in the small things too. Many faith-building stories are also shared in this teaching.