£7.99 approx CA$13.91
View on store
Please note...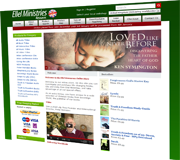 Products are sold through our dedicated shop website which will open in a new window when you add this product to your basket.
Reclaiming the Ground
Now in its second edition, this concise but detailed book how land and buildings can become defiled and cursed and how the wrong spiritual authority can be broken, bringing release. Fully backed up by scripture this book is a powerful tool in teaching us to reclaim the ground from the enemy.