£11.99 approx CA$20.88
View on store
Please note...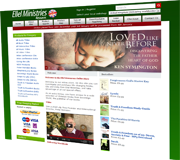 Products are sold through our dedicated shop website which will open in a new window when you add this product to your basket.
Living in the Freedom of the Spirit
Tom Marshall explained all that Christ accomplished on the cross in a practical, clear way. God used Living in the Freedom of the Spirit to change my life. I was not raised in the church and did not understand the significance of Christ's death and resurrection. I have not been the same since I learned what Jesus did for me and how to apply it to my life. No other book has impacted my life except the Bible as significantly as this one. Lee-Ann Of the books I've read about Christianity, how to interpret the gospels and how to apply it's principles to our life, this is by far the best. There are many books that tell us God is the answer to our problems, that we need to study, trust and believe, which is certainly all to the good. But this book does all that and more. "Living in the Freedom of the Spirit" is a working book. It digs deep, recognizing that the mind is where we begin to find the spirit of God. It forces us to recognize the how, why, and when we developed out belief system, and how those factors have impacted our understanding of the world and our place in it. Once we realize that, we can open our lives to spiritual truths and an understanding of God's invitation to life lived fully and freely in His grace. This is not done just through words, but through illustrations and interactive exercises which truly engage the reader and lead them to a deeper understanding of how to become that person God made us to be.