CA$11.00 (CAD)
View on store
Please note...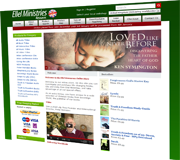 Products are sold through our dedicated shop website which will open in a new window when you add this product to your basket.
The Facts on the Masonic Lodge
The Facts on the Masonic Lodge is filled with well-documented facts and comprehensive comparisons to biblical truths. Readers learn what Masonry (also known as Freemasonry or "the Lodge") is by discovering when it began, who has been involved, what its teachings are, and how it influences their lives and the Christian church today. The Facts on the Masonic Lodge provides concise, straightforward answers to questions that include: Is Masonry a religion? What do the Masons teach about Jesus, salvation, and life after death? What do Masonic symbols represent? Are Masonry and Christianity compatible? Why is understanding Masonry important today?