£9.99 approx CA$17.37
View on store
Please note...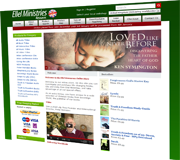 Products are sold through our dedicated shop website which will open in a new window when you add this product to your basket.
Illusions of Intimacy
The world has been infected with the virus of sexual addiction and pornography. This book offers an antidote to this epidemic. It gives a message of hope, and presents practical and godly ways in which freedom from this bondage can be found. It also tells the testimonies of men and women who have escaped the trap of compulsive addictions to live healthy, productive, fruitful lives.