£8.99 approx CA$15.64
View on store
Please note...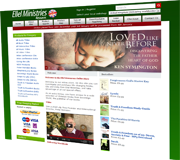 Products are sold through our dedicated shop website which will open in a new window when you add this product to your basket.
Husbands and Fathers
This book is a 'must read' for anyone concerned to see the family being strengthened in our society today. Surely a priority need. It is written to show the reader, in simple and practical terms, what it takes to be a successful husband and a successful father.