£4.99 approx CA$8.68
View on store
Please note...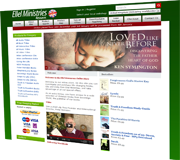 Products are sold through our dedicated shop website which will open in a new window when you add this product to your basket.
Explaining the Resurrection
In this book, David Pawson teaches what the Bible says about the resurrection. He explains why it is intrinsic to the Christian faith and clearly lays out the accounts of the resurrection according to the four gospels. Pawson teaches what it meant to Jesus' disciples and contemporaries, placing it in the historical and cultural context of the time, and what the resurrection means for us now and what it reveals about God. Both factual and Scriptural evidence are considered, and while he recognises arguments opposing the resurrection, he then refutes them.