£4.99 approx CA$8.66
View on store
Please note...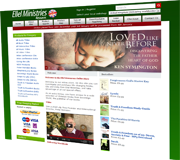 Products are sold through our dedicated shop website which will open in a new window when you add this product to your basket.
Explaining Spiritual Warfare
In this book, Ed Roebert teaches what the Bible says about Spiritual Warfare. Roebert explains what spiritual warfare is in a Biblically-grounded way. He assesses the ways in which the enemy infiltrates and manifests himself in human lives, using examples in scripture, as well as looking at the way the world allows space for the enemy to gain ground, necessitating spiritual warfare. However, God has provided many means to fight the good fight. In this book Roebert covers a number of the weapons of our warfare, including faith, the ministry of angels and, the armour of God equipping you stand firm in Christ.