£9.99 approx CA$17.34
View on store
Please note...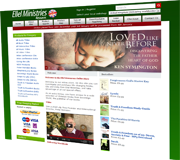 Products are sold through our dedicated shop website which will open in a new window when you add this product to your basket.
There is Always Enough
If you're searching for a demonstration of the Gospel then look no further than this miraculous story of one couple's journey and their team as they reach the poorest of the poor in Mozambique. This book gives a pure example of what can happen when love touches 'the least of these'.