£11.99 approx CA$20.82
View on store
Please note...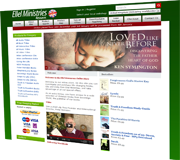 Products are sold through our dedicated shop website which will open in a new window when you add this product to your basket.
Why Pray For Israel?
Whilst the world's critical attention is focused on the conflict raging within and around Israel, one thing is made absolutely clear in the Bible: Israel was and still is a chosen nation. This book will inspire you to be part of God's plans for Israel through prayer and intercession.