£7.99 approx CA$13.90
View on store
Please note...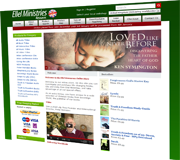 Products are sold through our dedicated shop website which will open in a new window when you add this product to your basket.
Islam, Israel and the Church
Rarely out of the spotlight of international news, the crises in the Near East often arouse violent emotions. How can opposing claims by Muslims, Jews and Christians to 'the land' be reconciled? This book explores the historical and theological background to this conflict. Marcel provides keys to understanding God's election, with compassion, deep spiritual insight and commitment to peace.