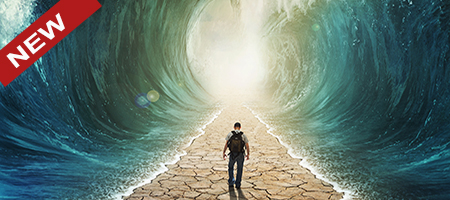 One Week Event
DATES:
15 - 20 April 2018
(Sun - Fri)
VENUE:
Ellel Canada West
Sold Out
Restoration Week
The main focus of a Restoration Week is to for you to receive healing and restoration from God.
Disorder, spiritual bondage and wounding affect many of us and can make our lives a daily struggle. In particular, fear, rejection and trauma will cause damage to our foundations. Lack of godly covering and protection expose us to the work of the enemy in this fallen world.
This special Restoration Week is an opportunity to understand the causes of damage in your life and to personally receive God's restoration. God's desire is for wholeness and freedom for every part of your being, so that you can fulfil the destiny and future He has prepared for you.
Damaged buildings do not function as the builder intended. Restoration, sometimes even down to the foundations, can bring an extraordinary new lease of life to the whole structure. God has amazing ways of bringing restoration to spirit, soul and body during these weeks.
Mornings will be spent in Biblical teaching, with personal ministry offered every day, as well as creativity workshops, where you can experiment with new ideas, and times of fellowship.
You shall know the truth and the truth shall set you free
Event Details
Arrival 6:30 pm Sunday
Finishes at 8:00 pm Friday
All meals and accommodations are included, there is no guarantee of a private room
Guests must have had previous ministry with Ellel Ministries, to inquire please contact our centre at Tel:+1 (403) 335 4900 or e-mail info.calgary@ellelministries.org
Back to top
Comments
Back to top
Getting There
Ellel Canada West
RR#1 Site 15, Comp 42
#31066 Range Road 20
Didsbury, AB
T0M 0W0
Booking options
[CAD] Canadian Dollar
Price Per Person
SOLD OUT

Estimate prices in your local currency:
Call to book
+1 (403) 335 4900
Click on an event date to see prices and accomodation options at other centres...
Canada - Alberta
Internationally