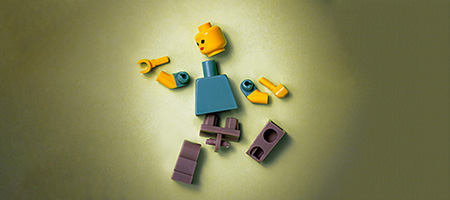 Two Day Event
Dates:
16 - 17 June 2023
(Fri - Sat)
Venue:
Ellel Sydney, Gilbulla
Book Online
Healing from Accidents and Traumas
It is a well-established medical fact that a sudden accident or trauma can leave a person with ongoing mental, emotional and physical issues, even years after the event. But the world's solutions to these problems are limited. Medicine, mental resilience and emotional crutches can only support the wounded heart; God, the Creator of our hearts, can bring full and lasting healing to our whole personhood.
This course explores our inner response and the outworking of shock and trauma that can cause untold damage to a person, body, soul and spirit, defining what it really means to be broken inside and how healing on the inside can outwork in miraculous healing on the outside too.
Jesus promised to 'bind up broken hearted ' and we know from many years of seeing Him do so, that He can bring wonderful restoration and healing from ongoing issues of fear, anxiety, physical conditions and many other issues that hold you back from living in freedom.
Book Online
Event Details
This event commences at 7.30pm on the Friday and concludes at 9.15pm on the Saturday evening. There is the option of staying overnight on the Saturday night at an extra charge of $60 per person or $100 per married couple. Registered Explore Students students are exempt from this extra charge. A light breakfast will be available on Sunday morning but please note that you must vacate the premises by 9.30am.
We provide separate male and female accommodation. There is no married accommodation. All accommodation is shared but will be based upon current legislative requirements. Please bring your own bed linen or sleeping bag along with a towel. Doona and pillow are provided. Linen and towels can be provided at a cost of $15.
The Reception office will not be open on Sunday.
Course fees include all meals and refreshments. Please note there is no evening meal provided on the Friday night the course commences.
Please arrive to register from 6:30pm. Collect your name badge and course notes from Reception. After registration, you are welcome to relax with a free tea, coffee or filtered water in the dining room before the course commences.
Unfortunately we are unable to cater for special diets, food allergies or intolerances. We suggest if this is a concern for you that you bring your own food to supplement what is provided. There is a refrigerator and microwave oven in the dining room you are welcome to use if needed.
If coming by public transport there is a railway station at Menangle, about 2 kilometres from us at "Gilbulla". As long as you let us know what time you are coming, we are happy to collect you from the station when you arrive and arrange to get you back there when the course concludes.
Dress is comfortable casual clothing. We look forward to having you with us and pray the Lord will minister powerfully to you during your time here.
If you have any further questions, please call reception on (02) 4633-8102
Cancellation Policy
The cancellation policy can be found under 'Next Steps' on the right of this page. Thank you for reading this before booking.
Book Online
Back to top
Getting There
Ellel Sydney, Gilbulla
710 Moreton Park Road
Menangle
NSW
2568, Australia
Booking Options
[AUD] Australian Dollar
Course & Meals Only (per person)
AU$210.00
Course, Meals & Shared Ensuite Accommodation (per person)
AU$320.00
Registered 2023 Explore Student - Course & Meals Only (per person)
AU$175.00
Registered 2023 Explore Student - Course, Meals & Shared Ensuite Accommodation (per person)
AU$275.00
Estimate prices in your local currency:
Call for help or info
+61 (0)2 4633 8102
Click on an event date to see prices and accommodation options at other centres...