Testimony
God has revealed many times in my life where past hurts have caused behaviours and patterns, which have been detrimental to me. He has put on my heart to draw close to Him and bring others to Him also. ....
Read More...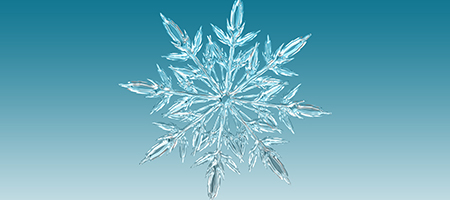 Two Day Event
Dates:
16 - 17 July 2021
(Fri - Sat)
Venue:
St Mark's Church, Dromana Victoria
Call for help or info
0473 562 968
Unique
Please note that work in Victoria has been suspended until the end of 2021. Click here for more information.
Unique – exploring our God-given identity
Who am I? This unspoken question is rooted deep in the heart of many of us. God says He made us and knows us personally and intimately, so how is it that we don't truly know ourselves?
We live in days when the world makes demands on us. Demands that we conform, that we fit in, that we bend our self to fit into a relationship or that we fulfil what is needed. We may feel we are totally unacceptable as we are. In the midst of these pressures it is easy for us to acquis to demands and to subconsciously hide something of our own unique personhood.
God made each of us different, we are unique and He loves and affirms each one of us. But, who we think we are, is it really the truth? Have we lost our true identity by capitulating to others' ideas?
With God's help, this course seeks to help us find the truth of who He made us to be, discard our false identities and find an abiding, confident and personal certainty that we are loved, forgiven and accepted by God.
Event Details
Covid-19 Notice
We are looking forward to hosting you again following the lifting of certain government restrictions in Victoria. We are working very hard to ensure the safety of all our guests, team and volunteers, and there are some key changes that are important to note.
We will have cleaning and safety procedures in place, and we will ensure social distancing guidance is easy to follow.
There will not be any one-to-one personal ministry opportunities. Instead, the teacher(s) will lead prayer and ministry times from the front of the meeting, inviting the Holy Spirit to work deeply in the lives of those who attend.
If the situation changes, we will provide more information prior to any event booked.
We look forward to welcoming you soon.
Registration on Saturday is from 9:00am and the course begins with worship at 9:15am. The course concludes at approximately 5:30pm.
Note the first session of the course will be online – details will be sent when your booking is made.
Further details will be sent with your booking confirmation, but please feel free to contact us with any questions.
Children: Due to the sensitive nature of our courses we do not allow any children under 18 years into the teaching venues or on any courses.
Booking: Full payment is required to secure your booking. A booking for the event can be made by clicking the red button at the top of this page or by phone.
Lunch: Please bring your own lunch. Alternatively, there are several shops easily accessible.
Ellel Ministries does not offer therapy or professional counselling. It is an organisation with the primary purpose of teaching the principles and practice of traditional biblical Christianity.
Back to top
This event is held at St Mark's Church, Dromana Victoria but is run by Ellel Victoria
Getting There
St Mark's Church, Dromana Victoria
277 Point Nepean Road Dromana, Victoria
Booking Options
[AUD] Australian Dollar
Non-residential (tuition and teaching notes only)
AU$70.00
Explore Student | Non-residential (tuition and teaching notes only)
AU$60.00
Estimate prices in your local currency:
Call for help or info
0473 562 968
Click on an event date to see prices and accommodation options at other centres...
Australia
Internationally