Testimony
God healed the brokenness I had been carrying, broke the lies of shame, delivered me from fear and allowed me the freedom to express myself, knowing that I am safe in Him and He wont abandon me. ....
Read More...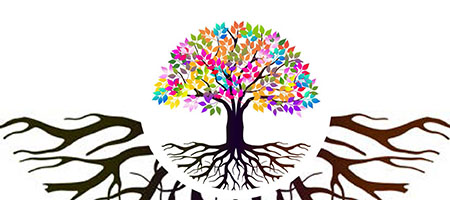 One Day Event
Dates:
30 May 2020
(Sat)
Venue:
Drysdale Community Church, Vic
Book Online
Getting to the Root of the Problem
Getting to the Root of the Problem (2)
We have found that people can come for prayer with a problem they have had for many years and - though they try - they seem unable to shake it.
We believe this is often because the root of the problem has not been dealt with and unearthed. If a tree's roots are planted in unhealthy and damaged soil then there will be bad fruit. Some examples of bad "fruit" in our lives can be jealousy, inability to commit, addictions, and even physical sickness. These issues are often not the deepest problem, but rather are an expression of a deeper problem – the root. If someone has received much prayer for a problem yet it still remains, there could be a deeper seated root.
God knows the foundations of your being and the key areas that have affected your life, and on this course you will learn how to get to the bottom of life's issues. Only when God goes to the root of the problem and brings healing will you truly be free from the fruits that plague your life.
This special course gives an opportunity for teaching and ministry into areas such as Forgiveness, Personal Sin, Generational Iniquity; Blessings and Curses; Inner Truth, and Core Lies.
We run this course several times each year. It is stand alone and is not part of a series. There will be opportunity to receive personal prayer ministry.
Book Online
Event Details
This event commences with registration at 9.00am and concludes at 4.30pm.
Morning and afternoon tea are provided, but please bring your own lunch.
Arrive to register and collect your name badge and notes at 9:00am.
If you have any further questions, please call us on 0473 562 968.
Book Online
Back to top
This event is held at Drysdale Community Church, Vic but is run by Ellel Victoria
Getting There
Drysdale Community Church, Vic
276 Jetty Road, Curlewis, Vic
Booking Options
[AUD] Australian Dollar
Adult
AU$30.00
Estimate prices in your local currency:
Call for help or info
0473 562 968
Click on an event date to see prices and accommodation options at other centres...