Testimony
God has shown me His love. That He truly cares for me and wants the very best for me. He has forgiven me for how I have been feeling towards Him and others. Forgiving the people who have hurt me is so freeing!....
Read More...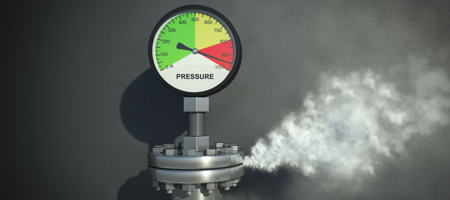 Midweek Event
Dates:
27 February 2019
(Wed)
Venue:
Five Dock–Drummoyne Uniting Church
Book Online
Freedom from Stress and Anxiety
Feel weighed down by life's stresses? Anxious all the time? Wonder how close you are to burnout? If so, then this event is for you!
This Ellel Ministries event is designed to help you find the true peace you are searching for, found only in Jesus.
Teaching includes:
Causes and symptoms of stress and anxiety
Change; conflict; sudden loss; the expectations of others; bereavement; and depression are just a few of the many consequences of modern life. As the pressure becomes too great to handle, the way a person thinks, feels, behaves and relates to others is affected. Many find themselves in overwhelm with no idea what to do! Our ability to manage life's difficult circumstances is related to the degree of inner wholeness we walk in. When we still carry undealt with wounds and unhealed areas, a person can often struggle to cope well with unexpected events that become stress-producing situations.
Identifying underlying causes
Come and learn to identify some possible root causes of stress and anxiety; what their consequences in our life look; and learn how to bring these to the Lord Jesus for restoration and healing. This event will also be helpful for those who are pastorally caring for others affected by these issues.
(N.B. There will be an opportunity to respond to the teaching and receive some limited prayer ministry).
Event Details
PLEASE NOTE: BOOKING IS REQUIRED FOR THIS EVENT
This free event commences with registration at 6.30 pm with the first session starting at 7pm. The evening will conclude at around 9.00 pm.
This event is being held at -
Five Dock-Drummoyne Uniting Church, 5A Garfield St, Five Dock NSW
There is limited parking on the church premises, but there is parking on the street or in the council carpark behind the church.
If you have any further questions, please call our office on (02) 4633-8102 or email info@ellel.org.au
Back to top
This event is held at Five Dock–Drummoyne Uniting Church but is run by Ellel Australia, Gilbulla
Getting There
Five Dock–Drummoyne Uniting Church
5 Garfield Street, Five Dock NSW 2046
Booking Options
[AUD] Australian Dollar
Adult
AU$FREE
Call for help or info
+61 (0)2 4633 8102
Click on an event date to see prices and accommodation options at other centres...