Testimony
I have received so much healing in the three courses that I have been to. Gilbula, just outside of Sydney, is such a special place where it's easy to feel like you have "come home" and the teaching, fellowship and the amazing meals recharge your spirit. I....
Read More...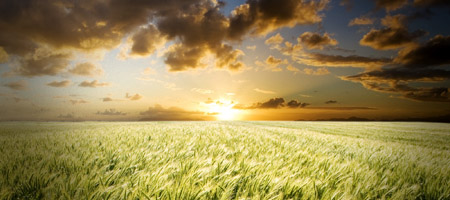 Weekend Event
DATES:
23 - 25 March 2018
(Fri - Sun)
VENUE:
Ellel Australia, Gilbulla
Book Online
Healing Workshop -Modular C
A dynamic workshop exclusively for Modular C School students giving the opportunity to implement, while supervised, what has been taught during the course of previous modules.
This course is only open to Modular C Students.
Event Details
Please note that early bird discounts are offered if you pay in full one calendar month prior to this event.
This event commences at 7.30pm on the Friday and concludes at 1.30pm on the Sunday with lunch. Course fees include all meals and refreshments from Saturday breakfast, through to and including Sunday lunch. Please note there is no evening meal provided Friday before the course commences.
Please note we no longer offer married accommodation. We provide separate male and female accommodation. All accommodation is shared with up to 6 people in a room. Bed linen and towels are provided.
Please arrive to register from 6:30 pm. Collect your name badge and course notes from Reception. After registration, you are welcome to relax with a free tea, coffee or filtered water in the dining room before the course commences.
Unfortunately we are no longer able to cater for special diets, food allergies or intolerances. We suggest if this is a concern for you that you bring your own food to supplement what is provided. There is a refrigerator and microwave oven in the dining room you are welcome to use if needed.
If coming by public transport there is a railway station at Menangle, about 2 kilometres from us at "Gilbulla". As long as you let us know what time you are coming, we are happy to collect you from the station when you arrive and arrange to get you back there when the course concludes.
Dress is comfortable casual clothing. We look forward to having you with us and pray the Lord will minister powerfully to you during your time here.
If you have any further questions, please call reception on (02) 4633-8102
Back to top
Comments
Back to top
Getting There
Ellel Australia, Gilbulla
710 Moreton Park Road
Menangle
NSW
2568, Australia
Booking options
[AUD] Australian Dollar
Standard
AU$300.00
Budget
AU$255.00
Non-Residential
AU$200.00
Married Couple Budget
AU$230.00
Married Couple Standard
AU$275.00
Married Couple Non-Residential
AU$180.00
Early Bird Non-Residential Single (paid one month prior to event)
AU$180.00
Early Bird Standard Single (paid one month prior to event)
AU$270.00
Early Bird Budget Single (paid one month prior to event)
AU$230.00
Early Bird Budget Married Couple (paid one month prior to event)
AU$205.00
Early Bird Standard Married Couple (paid one month prior to event)
AU$247.50
Early Bird Non-Residential Married Couple (paid one month prior to event)
AU$160.00

Estimate prices in your local currency:
Call to book
+61 (0)2 4633 8102
Click on an event date to see prices and accomodation options at other centres...