Testimony
What He did during my time at Ellel was nothing short of miraculous. Before I went to Ellel I did not know that God could heal 'on the inside' - I thought the way I was was just the way I was! But God did so much......
Read More...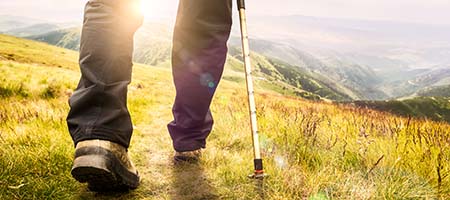 One Week Event
Creative Inspirational: Relaxed walks to Inspire the Heart
Relaxed Walks to Inspire the Heart
This event centres around inspirational walks in the stunning beauty of the Scottish countryside. We invite you to come and join us as we admire God's creation in its wonderful abundance. With rugged mountains, rolling hills, gentle lochs and dramatic coastline all within easy reach of Blairmore, you will be able to enjoy a pleasurable exploration of the surrounding area.
The walks will be tailored to the abilities of those who attend, with the focus not being on achievement, but rather on enjoying the beauty of God's creation and allowing Him to speak through it.

We recommend all participants bring suitable walking footwear and waterproof clothes as we will not be deterred by inclement weather!
The gentle programme also includes morning devotions and evening fellowship, and will provide an excellent opportunity for finding rest, fellowship and more of God.

Vision for the Creative Inspirational Weeks
Our living Creator God has put within each of us desires and gifts designed to restore and refresh our human spirits - an antidote to the stress and toil of our fallen world. These times of creative enjoyment for the human heart have been designed with this purpose in mind. To give ourselves time to enjoy the life and gifts God has given us and to enjoy them with Him.

What better place than the Highlands of Scotland to receive the Creator's inspiration? Blairmore provides a comfortable and beautiful setting for discovering your talents. In addition to the main sessions, there will be morning and evening inspiration, prayer and fellowship times.

Why not treat yourself to some creative enjoyment?


Comments
Back to top
Click on an event date to see prices, accommodation options and venue details...