CA$12.50 (CAD)
View on store
Please note...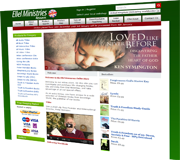 Products are sold through our dedicated shop website which will open in a new window when you add this product to your basket.
Explaining Biblical Meditation
In this book, Campbell McAlpine teaches on Biblical Meditation as a means of drawing closer to God. Biblical meditation can often be overlooked; however, it is a fruitful way to engage with the Lord Jesus. McAlpine provides a thorough explanation of what biblical meditation is in a scripturally grounded way. He covers why we should meditate and what spiritual rewards can be gained from it. A practical explanation of how to meditate upon the Bible is also given, considering aspects such as how to discern God's voice, what to meditate on and many more. McAlpine encourages practical application from this book into your life, providing study questions and prayers at the end of each chapter, as well as an example of how practical Biblical Meditation might look so that you can receive a fuller, more authentic experience with God. This book therefore is an excellent resource for personal or group study.