CA$10.00 (CAD)
View on store
Please note...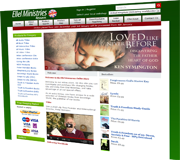 Products are sold through our dedicated shop website which will open in a new window when you add this product to your basket.
Explaining the Second Coming
In this book, David Pawson teaches what the Bible says about the second coming of Christ. There can be confusion among Christians surrounding Christ's return to earth. Pawson goes to the original source, the Bible, and clearly explains what is written about the second coming. He looks at all aspects of what Jesus' return will be like, and why he has to return at all. Pawson also teaches how we should spiritually prepare for Christ's second coming as individuals and a society with enthusiasm and excitement!