CA$11.50 (CAD)
View on store
Please note...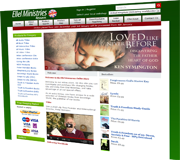 Products are sold through our dedicated shop website which will open in a new window when you add this product to your basket.
Explaining Deliverance
In this book, Graham Dow teaches what the Bible says about deliverance. He explains what deliverance is and counters modern day issues with deliverance using Scripture. Real-life examples are given alongside instances of deliverance from the New Testament. Dow suggests ways evil spirits can enter our lives and how to discern them. He also provides steps to drive out demonic presence in the name of Jesus, in a sensible, theologically sound way and with caution and authority, so that you have to opportunity to gain true freedom.