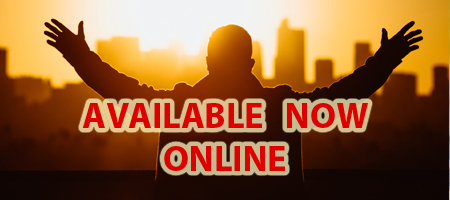 ONLINE - START NOW !
Dates:
30 - 31 December 2020
(Wed - Thu)
Venue:
Ellel Canada West - Online Courses
Reclaiming and Healing the Land
Join us for this new course with Rev. Dr. Alistair Petrie as we look at how land can be not only reclaimed, but also healed.
It is a subject talked about widely today in the Body of Christ. This Ellel West base – Prairie Winds – has itself experienced the Biblical promise of "healing the land" and is the ideal place to come and learn how this applies to regions – cities – communities, churches, homes, as well as to the individual. Behind each authentic move of God in history, "Revival" is often preceded by the reclaiming of ground – meaning what has been lost – hidden – or stolen. At many levels of life this directly affects the land. Once addressed within correct Biblical parameters, a harvest of God can be expected (cf. Psalm 85:12). With this online course we will be covering Biblical issues referring to land and how to apply intercessory prayer into effective "prophetic ditch digging" (cf. 2 Kings 3:16) and actually prepare a community for a visitation of God.
ABOUT REV. DR. ALISTAIR P. PETRIE
For many years in both the United Kingdom and Canada, Alistair served as senior pastor in diverse city church settings. With that experience and his earlier years spent in professional broadcasting, he now serves as the Executive Director of Partnership Ministries, a global ministry that teaches the principles and relevance of the Gospel and its relationship to all of society. Partnership Ministries is a ministry for the 21st Century Church combining prayer and research in order to prepare Communities, Cities, Nations, and the Marketplace for lasting revival, authentic transformation and the release of Kingdom culture. Alistair consults regularly in many parts of the world with churches, leaders, and business leaders who are witnessing amazing breakthrough in challenging times. He combines Scripture and fact with humour and example, and loves opening the eyes and hearts of people to the God of the Impossible!
Obtaining his Doctorate through Fuller Seminary, he has been a guest lecturer at several academic settings and Schools of Ministry. As well as being an international speaker, he is the author of several books and workbooks, and along with his ministry team has produced an informative DVD teaching series. He is the author of the highly acclaimed publication In Holy Fear which covers the topic of the Fear of the Lord in a prophetic and practical manner, seen as the "missing ingredient" for authentic community transformation. His newest publications are Prophetic Ditch Digging and God's Footprint In Business - with two further publications soon to be released.
Married to Marie, their entire family serve the wider church and the Marketplace in the global arena.

Back to top
This event is held at Ellel Canada West - Online Courses but is run by Ellel Canada West
Getting There
Ellel Canada West - Online Courses
RR#1 Site 15, Comp 42 #31066 Range Road 20 Didsbury, AB T0M 0W0
Click on an event date to see prices and accommodation options at other centres...