TESTIMONIES

for Ellel Western Australia
Before the weekend I was completely unable to accept a part of the Lordship prayer where we acknowledge the Lord's control over "the manner and timing of my death". I needed or wanted an "out", to be able to control this for myself.....
Read More...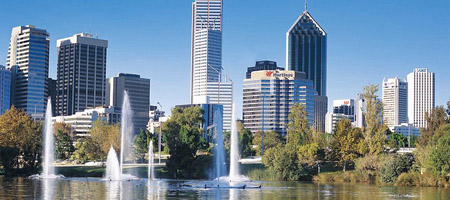 Ellel Western Australia
2 Hamilton Court, Gosnells, WA 6110

Tel:+61 (0)8 9398 4648
Welcome
Ellel has been ministering in Australia since 1996 and we have seen the love, power and faithfulness of God demonstrated in people's lives through many conferences and training schools.
The work was established in 2002 with the purchase of of our first centre 'Gilbulla', near Sydney. Since then the work has grown and developed, reaching into many regions of Australia. In 2005 Ellel Ministries was established in Western Australia.
Our mission is to help the Church to grow healthy disciples of Christ Jesus.
Jesus' final instruction to his followers was to go and make disciples. (Mt 28:19)
The church is in the disciple-making business. We are commanded to reach out to all people with the truth of the gospel of the Kingdom, inviting them to trust in Jesus Christ, and to follow him. The work of the Holy Spirit in these followers of Jesus is to grow the character of Christ in them, in increasing measure. This is the process of sanctification.
The reality of life in a fallen world which is under the rule of the devil is that the followers of Jesus will have areas of their lives where they struggle. We all, in varying degrees, have blockages and hindrances to the process of sanctification. The writer to the Hebrews acknowledges this in Heb 12:1 where he calls on us to "throw off everything that hinders and the sin that so easily entangles" so that we might "run with perseverance the race marked out for us".
Growing Healthy Disciples
The Christian life is not an armchair spectator sport. It is a radical, all-or-nothing, life calling. Jesus is returning soon for his spotless bride. God our Father is looking for us to be prepared for the coming of Christ our King. We need to be in serious training to be fit for that Day.
Ellel Ministries seeks to help serious followers of Jesus Christ identify and then deal with areas of hindrance and sin in their lives so that they can more effectively run the race. Our heart is to see healthy disciples – growing in spirit, soul and body.
We seek to do this through running courses, schools and conferences, as well as visiting churches and small groups – teaching about the keys to freedom and discipleship growth developed over the past twenty seven years. We also do this through personal prayer ministry with individuals who come to us.